The spats
Oyster spats have evolved over the past 45 years, in line with professional demand. First of all by using the "one-by-one" technique which avoids the tedious work of detaching the oysters, then in terms of the attention paid to growth and shape, and, finally, to disease resistance. Not to mention the creation of triploid oysters, which was a genuine revolution that made it possible to open up the summer market and international trade while bringing damaged merroirs back to life.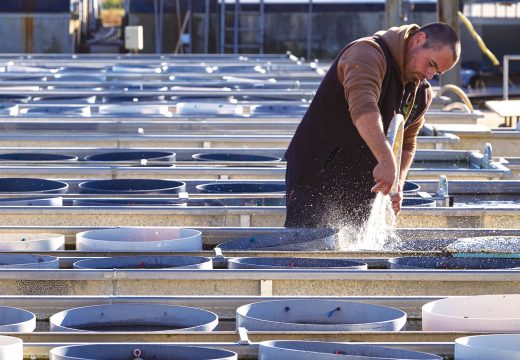 Spats from T4 to T7
Carefully raised in the nurseries in Vendée and Charentes, supplied with natural seawater and phytoplankton, spats are then inspected at the centre in Lestre (50) before being shipped to customers in France and around the world. Part of the production is certified organic.
Monitoring
Three technicians dedicated to batch monitoring at customer sites
Packaging
Net bags and polystyrene boxes
Availability
All year round
Delivery
Temperature-controlled transport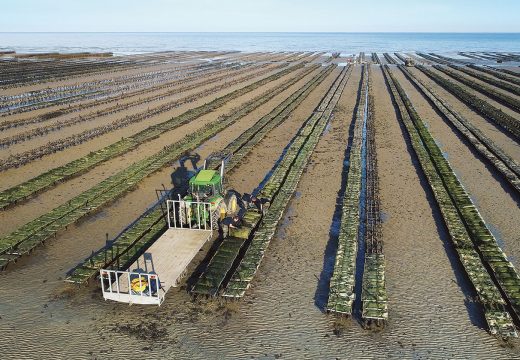 Stock from T8 to T20
Pre-fattening is carried out using traditional techniques at the Normandy farms and on at the farms of our Irish partners with whom Satmar has been working for 20 years. This production, which requires a large farming area, is therefore limited.
Monitoring
three technicians dedicated to batch monitoring at customer sites
Packaging
net bags and polystyrene boxes
Availability
all year round
Delivery
temperature-controlled transport

Over 18 months
Praised for their very high quality by oyster farmers who work in short cycles, demand has increased sharply since the 1990s, for both diploid and triploid oysters.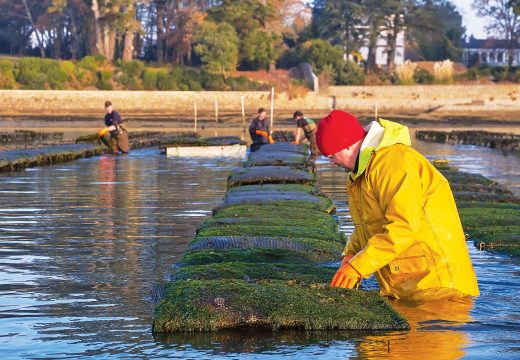 Over 18 months
Satmar's 18 month oysters are raised in farms in Landéda (29), Arradon (56) and now in Plougrescant (22). Diploids are available from October to April and triploids are available from January to April.
Packaging
net bags on pallet
Availability
October to April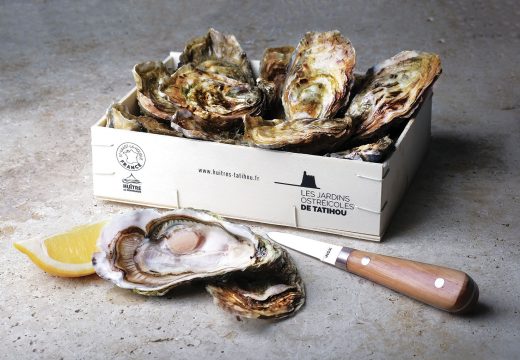 Merchant oysters
Both iodised and sweet on the palate, fleshy and crunchy, the oysters we market under the brand name Les Jardins Ostréicoles de Tatihou are sought-after by Saint-Vaast-la-Hougue oyster lovers for their subtle, nutty taste. They are raised in the open sea for an average period of 22 months (depending on the size). They are then transferred to maturing facilities for the two months before they are sold. These oysters are not milky and can be enjoyed all year round.